Press Release – Nettitude appoints Karen Bolton as new Chief Executive Officer
By Nettitude Communications Team
For immediate release – 09.07.2020
Global cybersecurity services provider Nettitude today announced that Karen Bolton, EVP Americas and Chief Marketing Officer, will replace Founder Rowland Johnson as Chief Executive Officer, effective immediately.
Prior to Joining Nettitude in 2017, Karen [1]held global leadership positions at Marsh Clearsight, a cloud-based software platform, serving the needs of risk management professionals. She will continue to be based at Nettitude's North American offices, demonstrating the company's commitment to growing its international business footprint. Karen will have responsibility for doubling Nettitude's cyber revenues over the next 4 years, whilst retaining its high-quality research led service lines. Karen, who has overseen the development of Nettitude's continuous testing capability, will be joining a small group of female CEOs that run technology companies.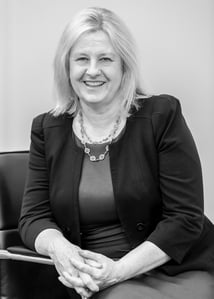 Karen Bolton commented: "It is a source of pride and excitement to be given the opportunity to lead Nettitude's continued growth. Cybersecurity risk impacts organisations globally and Nettitude is a world leading provider of threat-led cybersecurity services. My appointment also shows how cybersecurity can be a career choice for women in technology and I'm keen to support the continued advancement of women in cybersecurity roles."
Rowland[2], who led Nettitude through its successful acquisition by Lloyd's Register in 2018 and has gone on to oversee delivery of all key elements of its two-year post acquisition financial plan, is stepping down from his position in July 2020. Under Rowlands leadership, over the past two years Nettitude has opened up overseas offices in Asia and Europe and introduced new service offerings focused on Industrial Control Systems and Operational technology, whilst also maintaining year on year growth of 25%. As Founder of Nettitude, he has made the decision to continue supporting the business in the role of strategic adviser.